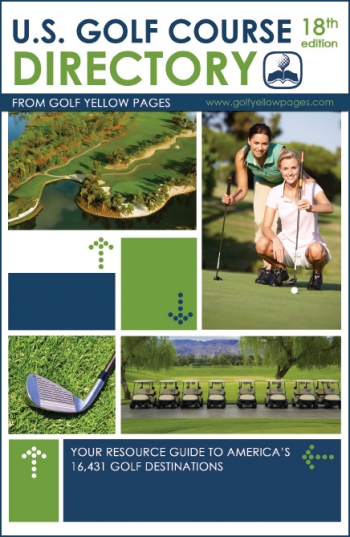 "I have used the directory ever since it came out in 1994. It is the best reference source in the industry. I make sure to get a new copy every year." John Clay, Owner/GM Woodlake Golf Club
This 18th edition of the Golf Yellow Pages lists contact information for 16,431 U.S. golf course destinations. (NOTE: this edition does not contain business listings but the 2011, 17th edition does list businesses and is still available for purchase.)
Inside this 18th edition you will find:
Golf courses organized alphabetically by state.
Telephone number, city and number of holes for each destination.
Website addresses for 12,416 golf course destinations.
All types of U.S. golf courses are included: Public, Private, Semi-Private and Resort. Also included are Municipal, Military and University golf courses.
This is the most comprehensive golf destination directory available in print or eBook format. The print edition is 236 pages in a handy 6″x9″ format.